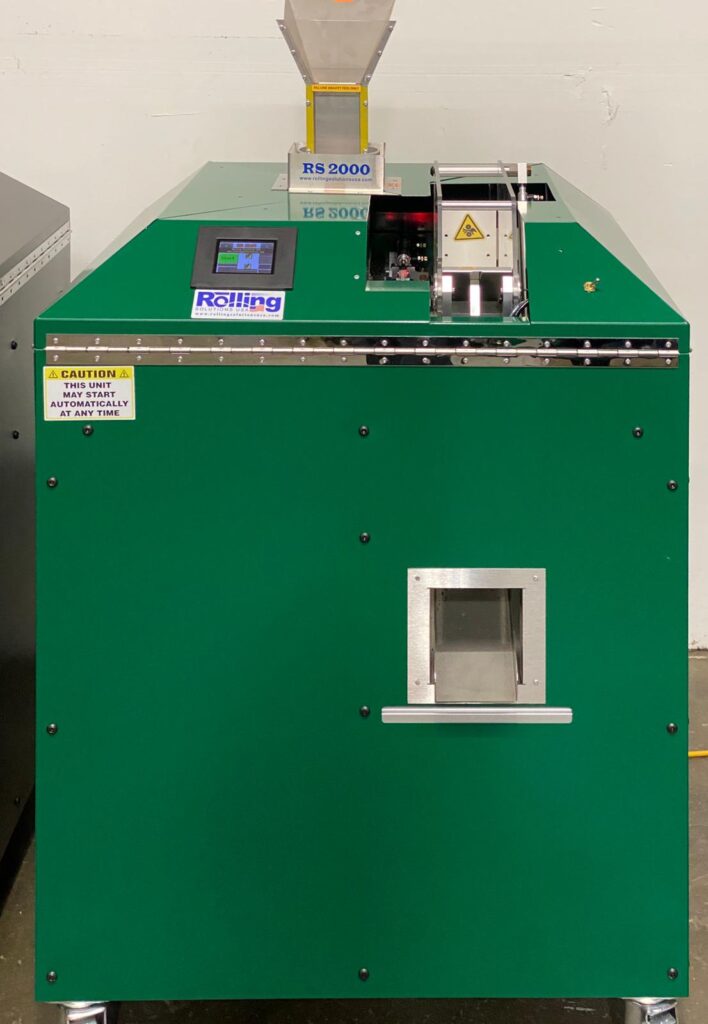 Rolling Solutions USA is proud to offer RS 2000 | Pre Roll Machine | Automatic cigarette tube filling Machine |
Welcome to Rolling Solutions USA INC
Rolling Solutions is The Leader with patented ground breaking technologies in pre roll automation!
RS 2000 is proudly MADE IN THE USA with 1st choice components and built with owner/operator of minimal technical skills in mind. Over a decade of American manufacturing and engineering RS 2000 is the perfect equipment to take your production to next level
RS 2000 automated pre-roll machine decreases labor costs, how long would it take one member of your staff to fill 1800 tubes? Is it more than one hour? If so, you're losing money. RS 2000 can fill that many tubes in just 1 hour not only does this efficiency create more shelf-ready product in less time, but it also provides staff with more time to focus on higher-level tasks.
RS 2000 is fully automatic for making/producing/manufacturing/filling of cylindrical pre-manufactured filter tubes and produces up to 1800 top quality pre rolls per hour.
RS 2000 produces pre- rolls using properly cured SPM (Shredded plant materials) , flower, trim and or biomass in addition to the above our machine is also capable of handling materials which are infused with terpenes.
Save time by making up to 1800/ hour, speed up your production!
Increase production automating with our RS 2000 cylindrical tube filler
Dominate your market deliver precise satisfaction to your consumers
We work with multiple suppliers and can assist in sourcing papers to support your pre-roll business.
No tube no fill detection
Adjustable weight and compaction settings
RS 2000 is an absolute state of the art patented and additional patents pending, most affordable high performance and through put Pre roll equipment on the market
Are you ready to smoke out the competition by filling up to 1800 per hour perfectly filled pre-rolls?
We are here to help you streamline your production so you can focus on other aspects of your business.

Fully Automatic Industrial Grade pre-roll machine |RS2000|