Welcome to RS 2000 BLUNT MASTER Automated Cannagar Packing Machine – Your Ultimate Solution for Precision and Efficiency!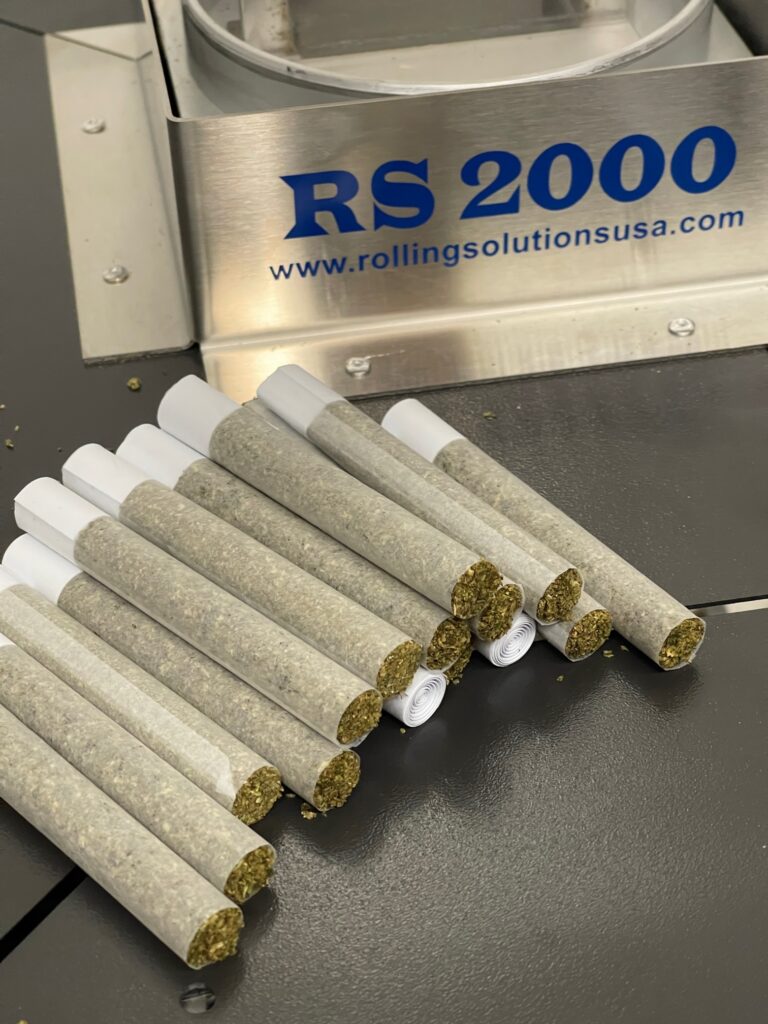 Are you in the cannagar manufacturing industry looking to elevate your production process to the next level? Introducing the RS 2000 Automated Cannagar Packing Machine – a cutting-edge, state-of-the-art equipment designed to revolutionize the way you roll, fill, and package Cannagars.
Why Choose RS 2000 Blunt Master Automated Cannagar Packing Machine?
High-Speed Production: In this fast-paced industry, efficiency is key. The RS 2000 Pre-Roll Machine allows you to roll blunts with glass tips at an astounding speed of 1800 per hour. Say goodbye to slow and labor-intensive hand-rolling methods and embrace the power of automation!
Versatility: The RS 2000 is designed to cater to all your customers' preferences. Whether they prefer traditional-sized blunts or mini blunts, with or without glass tips, this machine has got you covered. Expand your product offerings and tap into new markets effortlessly.
Unparalleled Precision: With the RS 2000 Blunt Master!, you can say goodbye to manual errors and variations. This automated Cannagar packaging machine ensures precise measurements and consistent quality for every Cannagar rolled.
Boost Efficiency:
Increase your production capacity significantly with the RS 2000. Its high-speed capabilities enable you to streamline your workflow and meet growing market demands effectively.
Seamless Automation: Automate the entire process of rolling, filling, and packaging cannagars. From the initial stages to the final product, the RS 2000 ensures smooth, hassle-free automation.
Versatile and Adaptable: Whether you're working with blunts or cigars, the RS 2000 caters to your needs. It handles both cannagar types with ease, providing an even distribution of focus and ensuring outstanding results.
Consistent Quality: Achieve uniformity in your cannagar products. The RS 2000 guarantees even packing and seamless wrapping for a professional, polished appearance every time.
User-Friendly Interface: Operating the RS 2000 is a breeze. Its user-friendly interface allows for easy customization, making it suitable for different cannagar sizes and packaging preferences.
Reliable and Durable: The RS 2000 is built to last, engineered with top-notch materials and cutting-edge technology. This automated cannagar packing machine promises long-lasting performance and durability.
Enhanced Productivity: By reducing manual labor and human intervention, the RS 2000 optimizes your production process, ensuring that you produce more Cannagars in less time.
Cost-Efficient: While investing in automation, you'll witness substantial cost savings over time. The RS 2000 minimizes material wastage and maximizes productivity, providing an excellent return on investment.
Stay Ahead of the Competition: Embrace innovation and stay ahead in the ever-evolving cannagar market. The RS 2000 sets you apart from your competitors, impressing customers with consistent quality and quick delivery.
Unlock the potential of your Cannagar manufacturing business today by investing in the RS 2000 Automated Cannagar Packing Machine. This cutting-edge equipment will transform the way you create Cannagars, offering unbeatable precision, seamless automation, and a strong focus on even distribution.
Don't let this opportunity pass you by – elevate your production process like never before with the RS 2000. Seize the chance to enhance your Cannagar manufacturing capabilities and stay ahead in the market.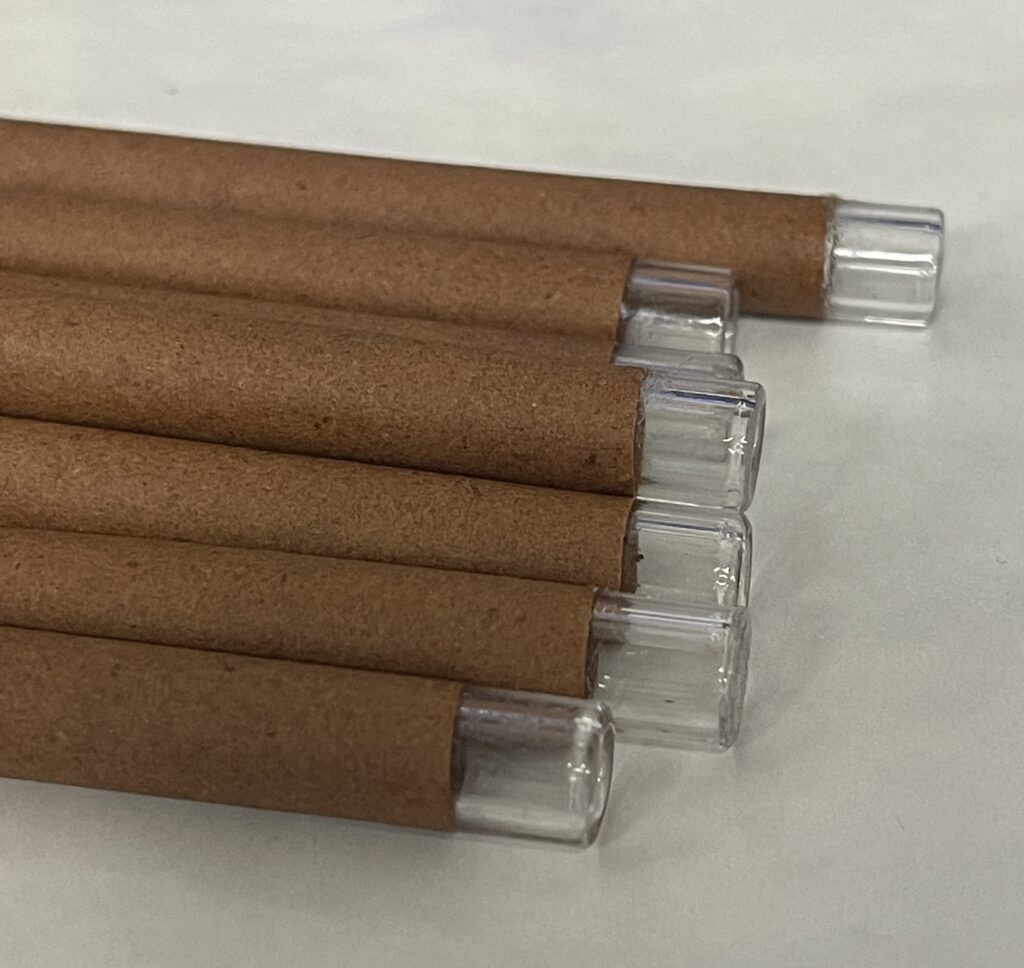 Why Choose Glass-Tipped Cannagars?
Enhanced Smoking Experience!
Glass-tipped cannagars offer a smoother and more enjoyable smoking experience. The glass tip acts as a cooling agent, reducing the harshness of the smoke and delivering a clean draw. The result is a flavorful and aromatic session that allows the true essence to shine through, providing your customers with a premium smoking experience like no other.
Glass-tipped cannagars boast a visually appealing and sophisticated appearance, instantly catching the eye of your customers. The transparency of the glass tip creates an enticing and premium presentation. With their elegant and sleek design, glass-tipped cannagars become not just a smoking indulgence but also a statement piece that adds to the overall enjoyment of the smoking experience.